Come and discover the truth about God's character which shines its light through the darkness of our misconceptions
in the face of Jesus Christ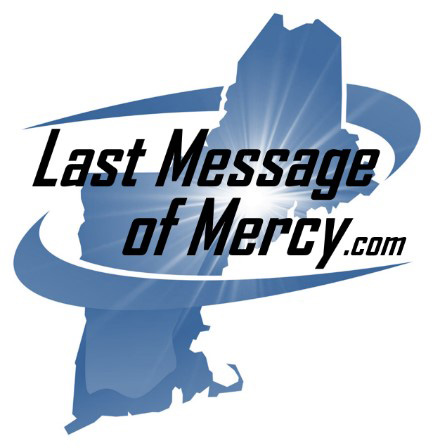 In the book of Revelation we see an angel flying in the midst of heaven "having the everlasting gospel" which is to be preached "unto them that dwell on the earth, and to every nation, and kindred, and tongue, and people" (Revelation 14:6). Jesus spoke of this gospel saying, "And this gospel of the kingdom shall be preached in all the world for a witness unto all nations; and then shall the end come" (Matthew 24:14).
The Greek word ἄγγελος (aggelos) and the Hebrew word מֲלְאָךְ (malak) translated as "angel" simply means "messenger." This angel flying in the midst of heaven represents the last message given to the whole world just before the end comes. This message will speak with a loud voice saying:
"Fear God, and give glory to Him; for the hour of His judgment is come: and worship Him that made heaven, and earth, and the sea, and the fountains of waters." (Revelation 14:7)
To "fear God" is not to be afraid of Him. It is to be awe-inspired of who He is to the point that you put all your trust in Him.
"Let them now that fear the LORD say, that His mercy endureth forever." (Psalm 118:4)
"The LORD taketh pleasure in them that fear him, in those that hope in his mercy. (Psalm 147:11)
To fear God is to believe and trust in His everlasting mercy! Thus to "give glory to Him" is for us to simply accept His everlasting mercy in order that we may show this mercy to others.
"But I (Jesus) say unto you which hear, Love your enemies, do good to them which hate you, Bless them that curse you, and pray for them which despitefully use you … love ye your enemies, and do good, and lend, hoping for nothing again; and your reward shall be great, and ye shall be the children of the Highest: for He is kind unto the unthankful and to the evil. Be ye therefore merciful, as your Father also is merciful." (Matthew 5:27-28, 35-36)
God's glory is revealed through His character:
"And he (Moses) said, I beseech Thee, show me Thy glory. And He (God) said, I will make all my goodness pass before thee, and I will proclaim the name of the LORD before thee; and will be gracious to whom I will be gracious, and will show mercy on whom I will show mercy." (Exodus 33:18-19)
Being good, kind, gracious and merciful is the true way to "proclaim the name of the LORD." The Hebrew concept of "name" is "character." Proclaiming His name (character) in word and in action is giving glory to Him. This is accomplished only through righteousness by faith which is the work of God in laying the glory of man in the dust, and doing for man that which it is not in his power to do for himself.
God's Law is the transcript of His righteousness - His character of love - which is to be in our hearts:
" ... My salvation shall be for ever, and My righteousness shall not be abolished. Hearken unto Me, ye that know righteousness, the people in whose heart is My Law; fear ye not the reproach of men, neither be ye afraid of their revilings." (Isaiah 51:6-7)
"Let us hear the conclusion of the whole matter: Fear God, and keep His Commandments (give glory to Him): for this is the whole duty of man." (Ecclesiastes 12:13)
The angel in Revelation says we give glory to God by reflecting His character because "the hour of His judgment is come." This hour of judgment is when God is cleared of all the false charges that Satan has lied about since the beginning (John 8:44).
" … let God be true, but every man a liar; as it is written, That Thou (God) mightest be justified in Thy sayings, and mightest overcome when Thou (God) art judged." (Romans 3:4)

Through Satan's deceptions, mankind has misinterpreted God's character. We have believed that God is a stern judge and that His justice demands the unleashing of His wrath to destroy us from off the face of the earth. Just read what renowned atheist Richard Dawkins has to say:
"The God of the Old Testament is arguably the most unpleasant character in all of fiction: jealous and proud of it; a petty, unjust, unforgiving control-freak; a vindictive, bloodthirsty ethnic cleanser; a misogynistic, homophobic, racist, infanticidal, genocidal, filicidal, pestilential, megalomaniacal, sadomasochistic, capriciously malevolent bully." (The God Delusion)
Most people, including Christians, have adopted and believe in a paganized system of religion which teaches God's wrath must be appeased in order for Him to forgive us. This false belief then goes on to teach that, because God loves us so much, He killed His only begotten Son instead of killing us, thus bringing satisfaction to His wrath and justice. Fallen man looks at God's "judgment" and automatically thinks "condemnation." Good thing God comforts us by saying:
"For My thoughts are not your thoughts, neither are your ways My ways, saith the LORD. For as the heavens are higher than the earth, so are My ways higher than your ways, and My thoughts than your thoughts." (Isaiah 55:8-9)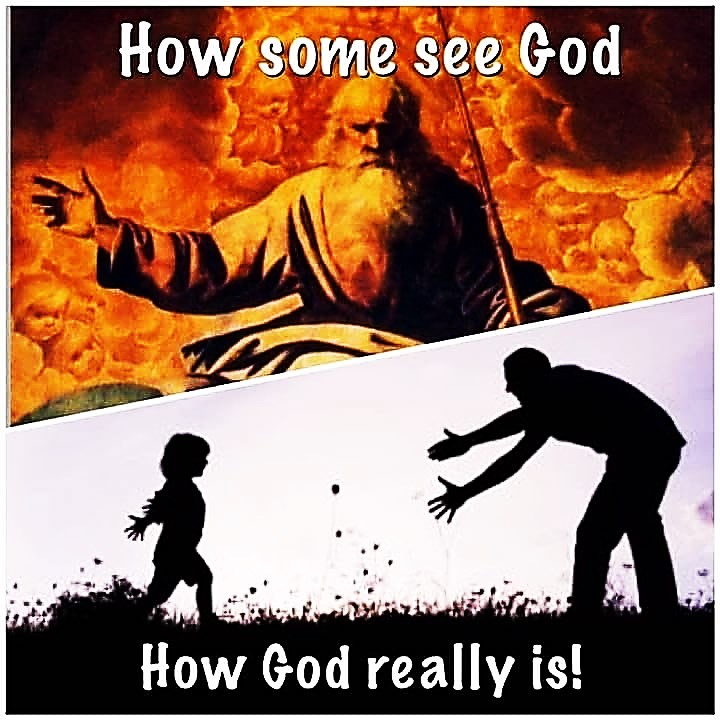 Mankind is to discern (judge) how God's wrath/anger, justice, and vengeance is different than ours; "For the wrath of man worketh not the righteousness of God" (James 1:20). So what is God's justice? How does He judge?
"Justice and judgment are the habitation of Thy throne: mercy and truth shall go before Thy face." (Psalm 89:14)
This verse is written in a writing style called Hebraic Parallelism where the second half of the sentence explains the first half. Here we see that God's justice is mercy (not condemnation) and His judgment is truth.
This website is dedicated to presenting the truth concerning the stories of the Flood, Sodom and Gomorrah, the plagues of Egypt etc. as being messages of mercy, not retributive vengeance on those who choose to hate God. They rejected His protection and walked away from His presence and were left to their own self-destruction.
God's Law is set in motion by design and, if disregarded, man reaps the inherent consequences just as jumping out of a plane at 35,000 feet without a parachute naturally results in death. There is no need for God to inflict death upon the sinner because "the wages of sin is death" (Romans 6:23). It is sin which kills the sinner, not God! Our loving Father has been giving us these messages of mercy in order to save us from our ourselves. Christ did not come to save us from being killed by God, but to "save His people from their sins" (Matthew 1:21) because "sin, when it is finished, bringeth forth death" (James 1:15). God's Law is not a list of arbitrary rules that demand imposed punishments. His Law is the very foundation upon which life operates and anything outside the boundaries of God's Law inherently leads to death. His unchangable Law is built into the very fabric of His creation, thus we are to "worship Him that made heaven, and earth, and the sea, and the fountains of waters."
Jesus has assured us …
" … he that hath seen Me hath seen the Father … Believest thou not that I am in the Father, and the Father in Me? the words that I speak unto you I speak not of Myself: but the Father that dwelleth in Me, He doeth the works." (John 14:9-10)
Jesus is not the Father, but He is "the image of the invisible God" (Colossians 1:15); "the brightness of His (God's) glory (character), and the express image of His person" (Hebrews 1:3). When we behold Jesus we are beholding the character of the Father. This is why He came here — to reveal the true character of God.
The night before His death, Jesus prayed to His Father saying:
"I have glorified Thee on the earth: I have finished the work which Thou gavest Me to do … I have manifested Thy name (character) unto the men which Thou gavest Me out of the world." (John 17:4, 6)
Jesus glorified His Father by manifesting (revealing) His name (character). This was the work He finished before His death. He proclaimed the everlasting gospel (good news) that God is always, "merciful and gracious, longsuffering, and abundant in goodness and truth" (Exodus 34:6). And this is the work we are to finish before the end shall come. We are to proclaim this everlasting gospel.
Paul says this revelation of God's character was given through Christ "to the intent that now the manifold wisdom (character traits) of God might be made known by the church to the principalities and powers in the heavenly places" (Ephesians 3:10). The goal of the everlasting gospel is that God's people vindicate His true character in word and action through the indwelling Spirit (presence) of Christ in them. Jesus said:
"I am the light of the world: he that followeth Me shall not walk in darkness, but shall have the light of life." (John 8:12)
The "darkness" Jesus is referring to is the confusion, the misapprehensions, concerning God's character. Jesus is the light of God's character that is shining out of this darkness:
"For God, who commanded the light (truth) to shine out of darkness (confusion), hath shined in our hearts, to give the light of the knowledge of the glory (character) of God in the face of Jesus Christ." (2 Corinthians 4:6)
As the only Begotten Son of God, Jesus is the only Being that could show us the Father's true character. If we have any questions concerning the character of our heavenly Father, all we need to do is behold Jesus. And by beholding Jesus, our heart (affection) and mind (understanding) will become changed into the same image:
"But we all, with unveiled face [nothing blocking our view], beholding as in a mirror the glory (character) of the Lord, are being transformed into the same image from glory to glory, just as by the Spirit of the Lord." (2 Corinthians 3:18)
True reconciliation is not about appeasing an angry God and changing His mind toward us, but about us changing our minds toward Him. True reconciliation is accomplished when we, through the demonstration of Christ, see the evidence that we have a tender loving Father who loves us with "an everlasting love" simply because we are His children (Jeremiah 31:3)

As Jesus is "the Light of the world", we too are to be lights amidst the darkness of confusion (Matthew 5:14-16). Not to receive an award or to escape some pending punishment, but for the sole purpose of glorifying God, by vindicating His character before the entire universe.
"For, behold, the darkness (confusion) shall cover the earth, and gross darkness (misapprehensions concerning God's character) the people: but the LORD shall arise upon thee, and His glory (true character) shall be seen upon thee." (Isaiah 60:2)
When this everlasting gospel of God's true character of love takes root, the whole earth will witness what God's grace has done in and through the believer. This Last Message of Mercy will be proclaimed with such great power that it will enlighten the whole earth:
"And after these things I saw another angel come down from heaven, having great power; and the earth was lightened with His (God's) glory (character)." (Revelation 18:1)
Won't you come and learn of God's true character? Won't you be a light that shines His glory out of the darkness and cry out, "Behold your God!" to a world headed toward self-destruction (Isaiah 40:9)?
The choice is yours.
Note: Please check out the Q & A section. Simply hover your mouse over the "Q & A" then hover again over "catagories" and select the question catagory of your choosing.